Last updated: 25 May 1999
---
25 May 1999
---
2 September 1998
---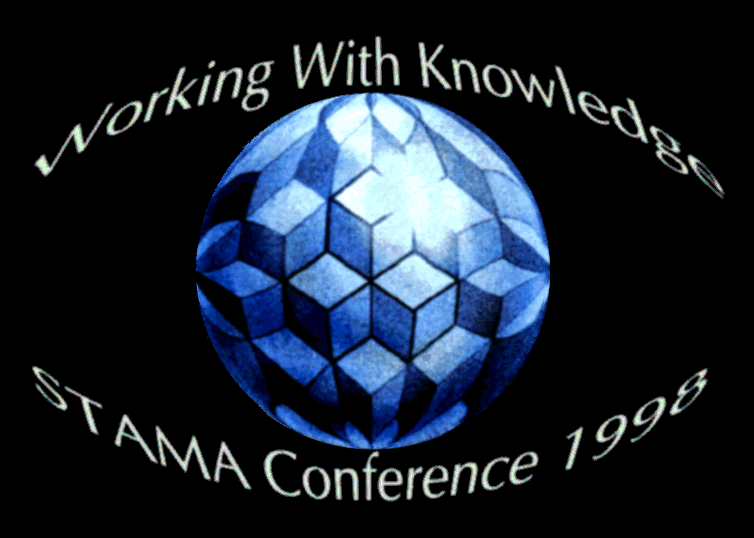 Working With Knowledge - STAMA Conference 1998
International Archives Conference
6 - 7 May 1998
Canberra, Australia
The conference WWW site includes further information, including:
Conference Program
General Information
Online Registration Form
Speakers
The Australian Landscape
Liege Gathering
Conference Sponsors
Pre-conference readings
---
25 February 1998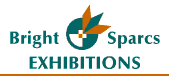 Bright Sparcs Exhibitions are similar to museum exhibitions, with stories to tell and virtual paths to wander down!
They are a great resource for teachers and students at all levels, as well as a fascinating place to browse and learn more about Australia's scientific, technological and medical heritage.
New exhibitions online include:
The WWW Virtual Library for the History of Science, Technology & Medicine has a new look, new sections and more information than ever before!
Also, why not check out some recent publications by ASAP and its staff:
---
30 October 1997
ASAPWeb has a new look, incorporating sidebar graphics, publishing details of each page (date published, contact email address, prepared by, updated by and date modified, as well as links to appropriate pages within each resource). Each page on ASAPWeb now also has META tags, which you won't be able to see, but you will notice as these are vital to ensuring accurate search engine reporting on our pages.
| | |
| --- | --- |
| ASAP staff regularly contribute to the 'Eye on the Past' column for Australasian Science, and our articles are now online, located within Bright Sparcs. Each article features either an Australian scientist or interesting subject in the history of Australian science, technology or medicine. They make for fascinating reading! | |
| | |
| --- | --- |
| | Bright Sparcs has also undergone a graphical revamp, complete with a new look incorporating sidebar graphics and META tags to assist searching of this wonderful resource. |
---
20 June 1997
Have your records been doctored?
New imperatives for health and medicine recordkeeping
A conference to be held at The University of Melbourne on 17 July 1997.
Check out this site to find out more, including:
further details about the conference;
speakers, topics and the program;
how to register;
links to history of medicine related WWW sites;
a text-only version of conference details; and
how to join the Medical Archives e-mail mailing-list (MEDARC e-mail listserv) and access the MEDARC e-mail archive.
---
2 May 1997
The Cabinet of Curiosities is a major newIMAGES project highlighting the scientific links between Australia and Britain. It is the brainchild of Tim Sherratt, Deputy Director of the Australian Science Archives Project, was crafted from Australian timbers by Greg St John of the Canberra School of Art, and contains works commissioned from eight Australian artists, each of which represents the development of an active and innovative Australian scientific culture.

The cabinet is a unique blend of arts and sciences and presents a powerful and confronting view of how Australian science over the past 200 years is coming to terms with our unique continent. It is a unique gift from the people of Australia to the Royal Society in Britain and will also be a component of the major exhibition on biodiversity The Kaleidoscope of Life, which will tour Australia in 1997 as part of the newIMAGES program.



---
30 April 1997

On 30 April 1997, The Giant's Eye: the Optical Munitions Exhibition was officially launched by Sir Gustav Nossal at the new Stromlo Exploratory, Mount Stromlo Observatory, Canberra. Explore this huge exhibition, and discover what Australian physicists got up to during the Second World War!

The STAMA Homepage is now operational and will continue to grow over the next few months. STAMA stands for 'Science, Technology and Medicine Archives' and the homepage houses both the International and Australian chapters of this group, as well as the assocated STAMA Email List.
---
20 February 1997
Thanks to Griffiths & Young ASAP's cool logo and various other new graphic elements are wending their way through our website as we undertake a gradual remake and update of the whole site.
ASAPWeb has grown enormously over the past two years and much of our information, products, services and resources have expanded and improved. To help you find your way around, ASAPWeb has a site index. For those interested in numbers, you may also like to check out our usage statistics.
Our Staff Directory has also undergone some changes, in line with our new organisational structure, and provides you with our office locations, contact details and information on our staff members - everything you need to get in contact with us!

Bright Sparcs has also undergone a revamp, with new colours and some fantastic graphics created by Denise Sutherland.
Check out The Guide to Bright Sparcs which also contains links to the developing Teachers' Guide to Bright Sparcs.
A Guide to the Records of Ernest William Titterton is also now online. Ernest William Titterton was a nuclear physicist, appointed Foundation Professor of Nuclear Physics, Research School of Physical Sciences, Australian National University. Titterton made important contributions to the war effort in the development of radar and the atomic bomb. One of only two British scientists to be retained by the US atomic project at war's end, he later worked at the UK Atomic Energy Research Establishment before going to the Australian National University. Titterton remained an outspoken advocate of the use of nuclear energy throughout his career.