Ideas and suggestions
on how to use Bright Sparcs
in your science and history classes

Australia has a rich scientific heritage, that we can all be proud of.
We can all name a few explorers, but what about scientists? We can readily list wool and wheat as being crucial to Australia's economic and social development, but what about science and technology?
Most Australians do not know much about Australia's scientific, technological or medical heritage. It is important for students to study Australian scientists, understand the contributions they have made in every field; and hopefully, these scientists will provide role models for students to build their own future careers upon.
The Australian Science Archives Project believes that the materials presented here will be helpful to teachers in increasing the presence of Australia's scientific, technological and medical heritage in schools around Australia.





The Teachers' Guide to Bright Sparcs suggested reading list will give science and history teachers some good resources to find in your local or university library. The suggested book titles are also linked to Bright Sparcs' online bibliography , where you can find more detailed information. It is also a good resource for students who wish to pursue the history of Australian science further.
[Contents]


The Teachers' Guide to Bright Sparcs Puzzle Page contains crosswords, find-a-words and other types of puzzles that can be printed out (free of charge) for use in the classroom or at home. Information Sheets for each puzzle are also available, so that the puzzles can be completed by students who do not have online access to the information in Bright Sparcs.
[Contents]


Science Units
The Teachers' Guide to Bright Sparcs uses the National Science Guidelines, from the publication Science: a curriculum profile for Australian schools.
The National Science Guidelines comprise many different teaching 'Levels'. The section for each Level contains questions or tasks posed by the Guidelines, and examples of where Bright Sparcs can help with your course development.

[Contents]


History Units
The Teachers' Guide to Bright Sparcs History Units are loosely based on New South Wales history curriculum information. Initially, three history unit studies have been developed, based around the Bright Sparcs online exhibitions Amalie Dietrich, and the The Giant's Eye (the development of an Optical Munitions industry in Australia during the Second World War), and one based on an Australasian Science Eye on the Past article 'Scientists and Colonists'. These unit studies include crosswords, find-a-words, glossary lists, and fact sheets, as well as questions to investigate and further sources to explore.

The State-by-State page lists a number scientists who were born or worked in each of the Australian states and territories. This list could act as a starting point for historical studies focussing on your school's particular region.

[Contents]


Unless otherwise stated, any of The Teachers' Guide to Bright Sparcs materials may be copied in whole or in part for use in non-commercial organisations worldwide, provided that the source is acknowledged by the inclusion of the Australian Science Archives Project and Bright Sparcs logos (see here to the right) and the Bright Sparcs URL (http://www.asap.unimelb.edu.au/bsparcs/).
Under no circumstances may copies be sold without prior written permission from the Australian Science Archives Project.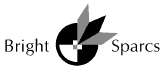 Printing
The Teachers' Guide to Bright Sparcs pages have been designed to be printed out and photocopied for use in the classroom. They can be printed them directly from the Internet. However, we recommed that the information sheets and puzzles are printed at a slightly reduced size to ensure that they fit on one sheet of A4 paper. A 70 per cent reduction will achieve this in many cases.
If you have any questions, suggestions or ideas which you would like to see featured here, please email us (bsparcs@asap.unimelb.edu.au).
---
Published by the Australian Science Archives Project on ASAPWeb, 7 March 1997
Comments or corrections to: Bright Sparcs (bsparcs@asap.unimelb.edu.au)
Prepared by: Tim Sherratt, Denise Sutherland and Elissa Tenkate
Updated by: Elissa Tenkate
Date modified: 19 February 1998
---